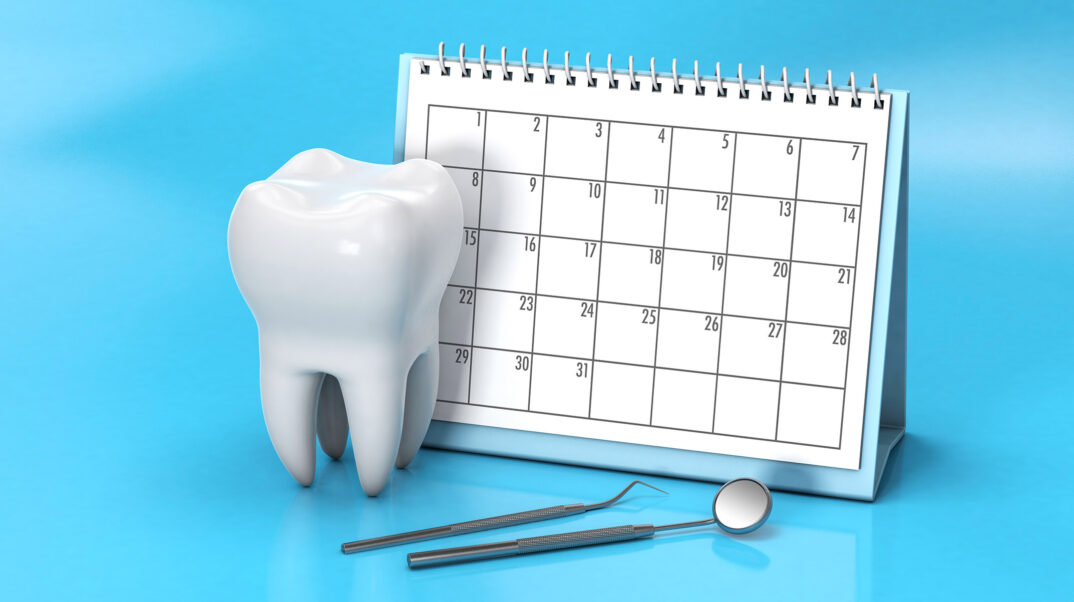 Your Dental Wedding Planner Checklist
13th June 2022
Planning your wedding can seem like a daunting process, so many things to do from arranging photographers, flowers, venues through to finding the perfect wedding dress and outfit for the bridal party.
But what about your smile?
Do you feel confident that you can smile brightly for all of those photographs? If you are thinking you might like to have some form of cosmetic dental treatment prior to your wedding it's good to begin to think about this at the very early stages of the planning process, many dental procedures can take a year to create the desired result, so as you start your wedding planning, here's a guide to beginning your smile planning for the big day…

Planning One Year In Advance
Teeth straightening is one of the best ways to enhance your smile if you have crooked teeth. Having some form of orthodontic treatment preserves your natural tooth structure (unlike restorative treatments such as veneers or crowns). Modern orthodontic treatments can straighten a smile in between six months and one year using either brackets attached to your teeth or clear orthodontic aligners.
Depending on the severity of your crooked teeth and/or bite it can take a year to straighten your teeth, so if you think you might like orthodontic treatment to smile with straight teeth before your wedding it's good to begin planning that process at an early stage.
Planning 8 Months In Advance
Eight months is about the amount of time it takes to replace missing teeth with dental implants. This isn't always the case as it depends on which teeth you want to replace and the severity of any dental problems, but it's worth talking to your dentist at about this stage in your wedding planning process if you think the implants might be the route you would like to go down.
Dental implants can be an excellent way to replace missing teeth without damaging the teeth either side which can often happen with dental bridges.
Planning 6 Months In Advance
We have already mentioned orthodontics but it's worth noting that there are some types of cosmetic orthodontic braces which can work in less than a year. If you only want the front teeth straightened to a more cosmetic alignment then orthodontic systems which work in six months can be used. If you are thinking you'd like straighter smile with orthodontics this is pretty much your last chance to take action!
Planning 1-2 Months In Advance
If you have any form of more major dental treatment that needs to be undertaken then this is virtually your last opportunity, think about straightening crooked teeth with dental veneers or crowns or perhaps restoring broken down teeth or a less attractive smile with crowns and bridges.
This type of restorative dentistry needs planning and forethought, this is why we recommend beginning these types of treatments a couple of months in advance, it also gives us time to correct any minor problems if you aren't happy with the final restorations prior to your wedding… The last thing your dentist wants to do is for you to be unhappy with a dental crown and get married the next day… We should always plan a contingency timeframe to have things redone or modified if you aren't happy.
Planning 2 Weeks In Advance
So this is it, this is your last opportunity to have any form of cosmetic dentistry prior to your big day. With only two weeks to go teeth whitening can really help to brighten your smile. The teeth whitening process can take around a week with you wearing whitening trays each night to brighten your teeth. Again, it's worth coming in as early as possible to begin this process to give you time to get used to the whiter teeth. You may also find that white teeth are a little more sensitive just after the whitening procedure, the last thing you want is to not be able to eat your lovely wedding breakfast due to sensitive teeth!
Enjoy Your Day
We hope you find this resource useful, it's worth taking note as you begin your planning process to see which dental treatment you might like to resolve which dental problem and then plan this within an adequate time frame to avoid disappointment. As ever, we're always here to answer any questions you have, please feel free to contact us to book an initial consultation and discussion.
Back to Blog