You're at your best when you're healthy.
At Dental 397 we believe in doing everything we can to prevent the onset of dental disease and support you in the maintenance of your oral health.
You will always be welcomed into our practice by a friendly face.
During your new patient examination, we devote time to discussing your concerns and how best to meet your needs.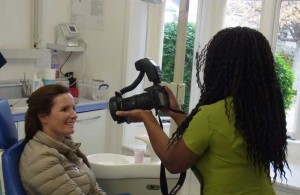 New Patient Examination
Discussing Clinical Findings
During this appointment, we will
Listen to any concerns you may have about your teeth.
Check your jaw joints (TMJ) for clicks, scraping sounds and wobbliness.
Check the lymph nodes which drain infection around the jaw and neck areas.
Take appropriate x-rays of your teeth.
Make a record of all the treatments you have previously done.
Carry out a full examination of your gums.
Check your dental hygiene status.
Note and measure any areas of gum disease and record depths of periodontal pockets (lack of gum seal).
Carry out a full check for mouth cancer by inspecting your gums, cheeks, tongue and roof of the mouth and throat.
Check for tooth decay, dental fillings, failing restorations and contacts between your teeth.
Check your bite.
Check any dentures, dental crowns and bridges for fit and well-sealed margins.
Take clinical photographs as necessary.
Diagnose and discuss findings with you and make a treatment plan.
Review your dental care regime and draw up a care regime that is specific for you.
You will be empowered to take charge of your dental health and we will support and encourage your journey in doing this.
We will schedule regular maintenance appointments with you ensuring that your gums stay healthy and your smile remains free of cavities and any decay is detected early and treated using our microparticle abrasion technique with no drills and no needles!
Back to General Dentistry