Cosmetic Dentist In Exeter
10th November 2015
You can have a beautiful and confident smile that you will be proud of.
At Dental 397 Exeter, we use a variety of smile makeover services to give you healthy whiter teeth, straighten your teeth, repair cracked or broken teeth, restore teeth with cavities and replace your missing teeth.
What To Expect At Your Appointment With Our Cosmetic Dentist
At your initial consultation, we will take time to discuss your concerns and what you will like to achieve. Following this, we will do a detailed examination and discuss all findings and treatment options.
What Cosmetic Dentistry Can Do For You
(All treatments done by Dental 397 Exeter Dentist)
This lady wanted a more confident smile for her son's wedding.
Treatments done:- Teeth whitening, 6 porcelain dental crowns, 1 dental bridge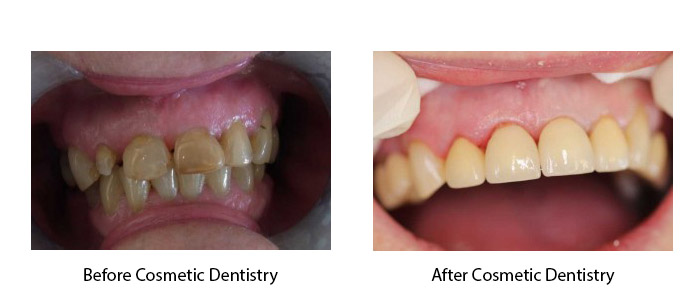 This lady was unhappy with the colour and positioning of her teeth.
Treatments done: Teeth whitening, 6 porcelain veneers, 1 dental bridge, 5 white fillings.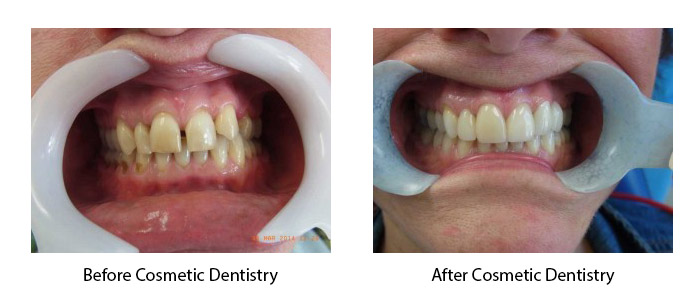 Dental Veneers
Porcelain veneers are ultra-thin, specialist technician designed porcelain teeth which fit over the surface of stained teeth, misshapen teeth or broken teeth to improve their shape and colour while preserving as much healthy tooth as possible.
They are fitted using the latest adhesive technology and can make a huge improvement in your smile.
Dental Crowns And Bridges
Weakened teeth from trauma, decay, root canal treatments or large restorations can be reinforced with the use of dental crowns. Dental Crowns (Caps) are a "tooth- shaped hat that a weak tooth wears" and is cemented permanently in place by your dentist. Dental Crowns are cemented permanently in place and you don't have to take them out at night to clean them.
White Fillings
We can replace your metal fillings with white fillings which are perfectly matched to your tooth colour so you can't even tell they are there and can feel confide to laugh or smile broadly. We can also make subtle changes to existing discoloured fillings by adding perfectly matched composite resin to your teeth can turn a good smile into a perfect one. Your own teeth only better!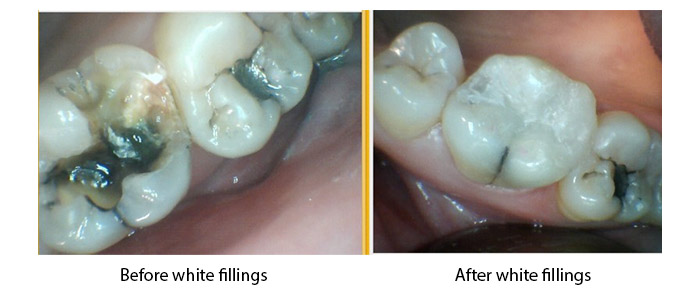 Teeth Straightening
Straightening crooked teeth also falls within the remit of cosmetic dentistry. Very often we will design a new smile using a combination of techniques from whitening, to bonding, to veneers and teeth straightening with orthodontics. Only by taking this truly holistic approach can you be insured of the very best cosmetic dental treatments in Exeter.
Back to Blog